Hello! and welcome to the all new website for Stripey Lemon – thank you for being curious and stopping by

Stripey Lemon may seem like a curious name for a training company but the seed was sewn (excuse the pun) a couple of years back when working with clients in the catering sector and after an inspired conversation with Brian Warren from Quick HR Brighton at the Radio Reverb Studio who advised me to make sure I chose a name that was memorable. "No one will remember Karen Morton Consultants", he said (thanks Brian!) "You really have to come up with something more impactful." So Stripey Lemon was born and not on a whim but because it really does fit with the personality of the company and the style of learning I want to treat people to.
When I needed a brand identity I turned to my lovely friend Kasia Rust Creative Director for Burst and her talented graphic designer Sophie Mockford for help. As they design the branding and packaging for leading cosmetic brands and retailers – I knew I was in very good hands.
All agencies like a good brief from their client so I sat down with a glass of Cava at Kasia's kitchen table and we scribbled and giggled over ideas and produced a list of words. Here is what the list said:
Words:
Zest, twist, slice, squeeze, fresh, cleansing, sharp, bright, sunny, brings out the flavour, brings out the best in ….. used to blend with other things (oil to make dressing, added to dishes when cooking, brings out the botanicals in gin etc). A vital ingredient. Layers, – the skin can be used in its own right. The flesh squeezed or sliced. the pips …. seeds for growth.
used as a garnish – the finishing touches. Gives a boost ………….
So we were on our way. Delighted with ourselves, we polished off the bottle of Cava.
The following morning I got an email from Sophie; "Karen what is it you actually do?
As a woman of many words and not just a few, I wanted to respond as simply as possible and replied to the email with the following explanation:
I act as a training associate for other training providers and corporate accounts who need a trainer to deliver their in house programmes
I design training programmes
I am looking to support small to medium sized companies in the South East with learning and development solutions
I want to create bespoke programmes under the Stripey Lemon Brand
I act as a conference presenter or public speaker for organisations which lines up with my broadcasting experience.
I do a radio show on Radio Reverb
I can make features & podcasts on a freelance basis
I am looking to build on my voice-over work for commercials, audio books and website audio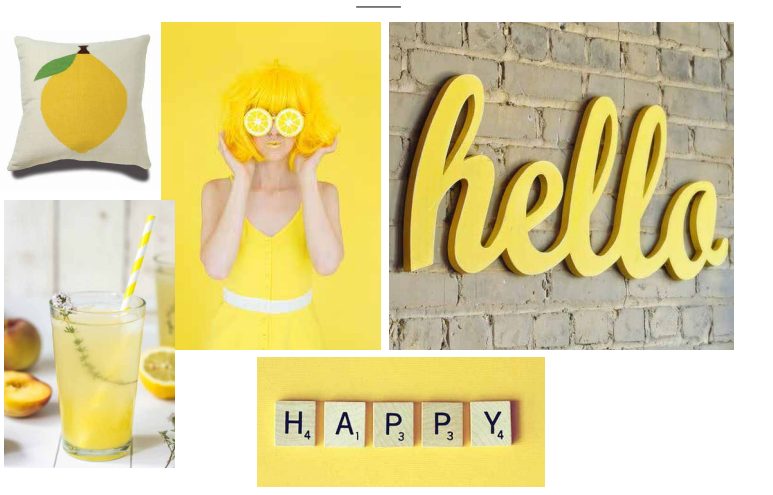 ' If Life throws you lemons – make lemonade (or a gin and tonic)'
Training is about business and personal development. It is taking problems and solving them through new approaches to find solutions
Training is about team. About people. Bringing people together to do amazing things together.
Taking the ingredients of talent and knowledge – training provides the method of mixing it up and creating something exciting!
Kasia and Sophie set to work and presented me with a Story Board of concepts, images and colours that captured the very essence of what I wanted Stripey Lemon to be.
I feel I am like a member of a girl band, still working as part of a team with major clients in the training arena but stepping out as a solo artist in my own right.
I want to thank Sue and Mark at G4 Lets – the student letting agency in Brighton for being one of my first clients in the South East training and coaching staff in Management Development, Customer Service and Wellbeing. To Klodhoppers the children's shoe specialists in Hove and Haywards Heath for appointing me to design and deliver a customer service programme for their new recruits titled 'The Magic Slipper'.
Stripey Lemon is on a roll!